Graham Chiropractic Reviews
What Our Pleasant Hills Patients Say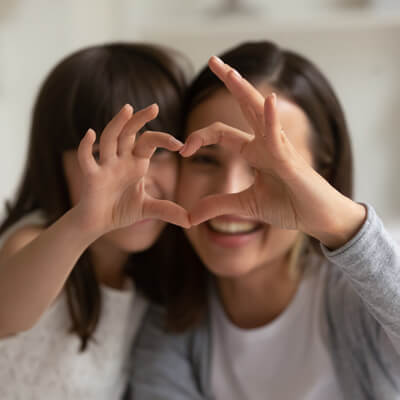 At Graham Chiropractic we love it when our patients share their feedback and comments with us after receiving chiropractic care.
We encourage you to read the testimonials below to see how patients, just like you, have found relief from pain and limited mobility.
For more information or to schedule an appointment contact us today!
---
Listened to My Needs
The whole staff is super personable and professional. I felt extremely comfortable and the doctors really listened to my needs and explained my situation in terms that I understood. I would highly recommend this practice to anyone.
- Monica K.
So Exceptional!
I really appreciate the exceptionally great care that I received with my first visit at Graham Chiropractic. Everything was explained in details yet in an easy to understand manner which I greatly appreciate.
- Marton K.
I've Noticed a Difference After 2 Treatments
The Staff and Dr. Graham are very friendly and seem to listen to what issues you have so they could help you with your problems. I never thought my issues would get better, but after my second treatment, I have noticed a difference and now I feel hopeful it will disappear! Thank you!
- Kathryn E.
Thrilled with My Visit
I was thrilled with my visit. I had been to other chiropractors who didn't explain things nearly as clearly or thoroughly. What was going to be done and the importance of it was also explained upfront, which I appreciated!
- Mallory B.
They Do All the Work Contacting the Insurance Company
Awesome staff and Dr. Graham takes the time to listen to you and evaluate the issues you have. Very easy to work with as they do all the work with contacting the insurance company to ensure you understand what is covered and what will be due out of pocket.
- Anthony S.
The office is immaculate, yet cozy and inviting.
I've never had such a thorough chiropractic experience!! Jeri was awesome and so helpful. Dr. Graham was also so thorough and was such a good listener. The office is immaculate, yet cozy and inviting. I could actually bend my neck back, without restriction, after my first visit. It makes me excited to go back for my future appointments and see the progress. Thank you Graham Chiropractic!
- Jennie W.
From Sciatica to hip and lower back adjustment to a dislocated shoulder.
Wonderful staff that's always welcoming and informative. Dr Graham is AMAZING. He's helped me with everything from Sciatica to hip and lower back adjustment to a dislocated shoulder. I HIGHLY RECOMMEND!!
- John L.
Just incredible!
Wow! The staff and Dr Graham are incredible. From the very first phone call right up to the personal after-hours follow-up call from the Dr himself! Just incredible! I am very pleased so far and am looking forward to a long-term relationship with this office. My daughter is certainly pleased after her first appointment!
- Cristy S.
Dr. Graham will tell you like it is.
Dr. Graham asked several questions and he is a great listener. He said, "I think I can help you. I'll take some x-rays to be sure." After the x-rays, he showed me what the source of my pain was and said, "I can help you." He adjusted me. He said your condition didn't develop overnight, and to correct it will take time. Within two months, I was able to resume all my normal life activities. Dr. Graham will tell you like it is. You can trust him.
- R. Long
This is an outstanding practice all around.
This is an outstanding practice all around from Dr. Graham, to his wonderful staff, to the comprehensive treatment received. I have seen a noticeable improvement in my overall health since starting chiropractic treatments here and would not go anywhere else for care. I highly recommend Dr Graham and the team for all your chiropractic needs.
- Stephen F.
I trust him and would not go elsewhere.
Dr Graham is excellent! I trust him and would not go elsewhere. He helped me with a very painful episode of acute back pain that other docs could not. The entire office is pleasant, knowledgeable, and helpful, particularly Jerri.
- Lorraine B.
Very pleased with my visit!
Dr. Graham is very compassionate and caring; excellent staff, clean office, and very easy to schedule appointments. I was very pleased with my visit, the efficiency of the staff, and I am feeling so much better after just a few adjustments. Great location, easy parking, and in and out in a short period of time. I highly recommend Dr. Graham!
- Donna M.

Graham Chiropractic Reviews | (412) 655-8525