Meet Dr. Robert Graham
An Early Introduction to Chiropractic Care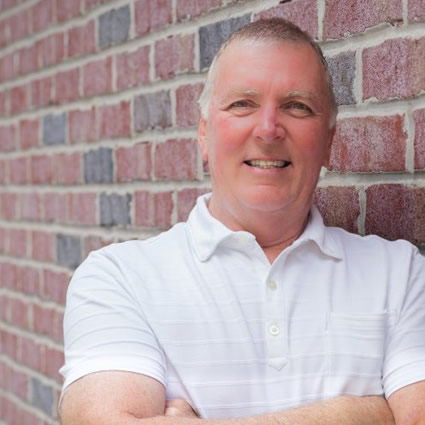 When Dr. Graham was in high school, he experienced a neck injury that left him in serious pain after football practice. When it was recommended he go to a chiropractor, he wasn't sure how quickly he'd feel better. To his surprise, after just one visit, he felt incredible improvement.
Ever since discovering the power of chiropractic care first-hand, he knew that it might make the perfect career for him-and it did.
Dr. Graham attended the renowned Palmer College of Chiropractic, graduating with his Doctorate of Chiropractic in 1985. In 1986, he opened his first practice. 16 years later, he'd open Graham Chiropractic in Pleasant Hills where he's remained ever since. Dr. Graham loves being a part of the Pleasant Hills community, and enjoys getting to know each and every one of his patients.
As Dr. Graham puts it, "Making people feel good, and helping them to experience a positve change in their health and life is one of my favorite parts about being a chiropractor. I truly enjoy welcoming every patient into my practice, and hope to make them feel comfortable, relaxed and ready to experience the true power of chiropractic care."
Offering Care for All Patients
Whether you're 1 or 100, there's something for you at Graham Chiropractic. Dr. Graham is happy to welcome patients from newborns to seniors and everyone in between. His care and techniques are gentle enough for even the littlest spine, yet effective for correcting structural problems that may have lasted years.
CHIROPRACTIC CARE »
Outside of the Practice
When Dr. Graham isn't changing lives in the practice, he enjoys spending time with his wife and children. Together, the family loves to travel when they're able, ride ATV's, go snow skiing and hunt.
Learn more about Dr. Graham and how he can help you achieve your health goals when you book an appointment with us!

Dr. Robert Graham | (412) 655-8525