Chiropractic Care
When you choose
Graham Chiropractic
for your chiropractic adjustments, know that our doctors will always put your needs first and build a care plan that works for your body. When you're with us, you're a part of our family and we'll always do what's best for you.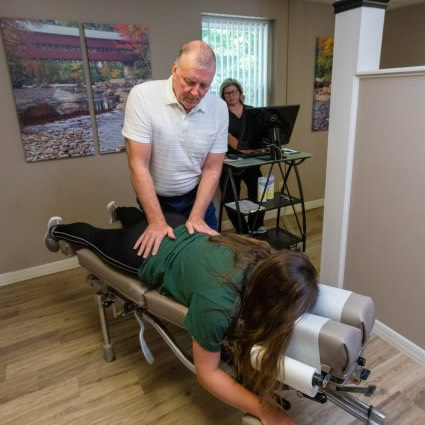 What is Chiropractic Care?
Your nervous system controls every function in your body, and it's protected by your spinal column. When your spinal column is in 100% proper alignment, everything works as it was designed.
But when spinal bones slip or move even slightly, problems can occur that can lead to unpleasant symptoms, like pain, headaches and more.
That's where chiropractic care comes in.
Through focused, gentle spinal adjustments, our doctors restore proper alignment to your spinal bones so that you can live happy, healthy and free of nervous system interference. We'll even show you your spinal x-rays compared to a "normal" spine so that you can see exactly what we'll be working toward with your adjustments. We want to make you an active partner in your care!
Our Techniques
We're proud to offer patients a variety of techniques when it comes to adjustment styles, so that we can give your body exactly what it needs for healing. Our techniques include:
Diversified – Often hailed as the "gold standard" in chiropractic care. This hands-on adjustment method aims to move your vertebrae back into alignment.
Chiropractic Bio Physics – CBP involves rehabbing your spine and working toward proper function and postural alignment, which often brings incredible functional benefits like increased range of motion and reduced pain.
Pierce Technique – This technique involves an accurate diagnostic system as well as the use of a "Drop" table to provide patients with a low-force adjustment to restore alignment.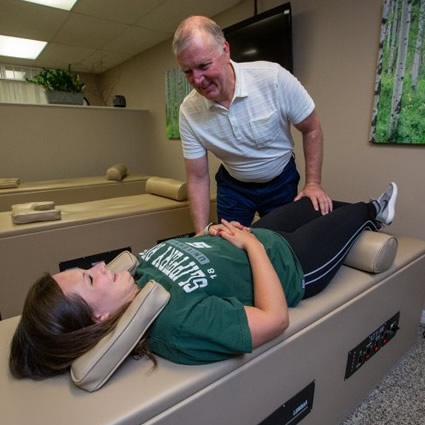 Symptom Relief
Many of our patients have seen improvement with symptoms relating to:
Schedule Your Visit
Ready to learn more about how focused, gentle chiropractic care can help you unlock your true health potential? We can't wait to help you find out. Learn more today by contacting us to book an appointment. We proudly accept most major insurance plans as well as Medicare and Medicaid.
Get started today!
CONTACT US »

Chiropractic Care | (412) 655-8525